AERODYNAMICS ACADEMY
Flight School
Aeronautical Training Center
Unique facilities in Europe
Aerodynamics Academy Courses
Aerodynamics Academy offers a wide variety of EASA pilot courses to attain the following licences and ratings:
Airline Transport Pilot Licence (Integrated ATPL)
Commercial Pilot Licence
Private Pilot Licence
 Licence Conversion (ICAO to EASA)
CPL Multi-Engine IR
APS-MCC
Among many other modular training courses.
AIRCRAFT MAINTENANCE TECHNICAL
Aerodynamics Academy, leading flight school in Europe, trains you with all the relevant knowledge to work in all aircraft systems and maintenance
The Aircraft Maintenance Technician (AMT) profession is in high demand, both nationally and internationally.
CABIN CREW AND FLIGHT ATTENDANT
If you love travelling, choose a career that will combine your passion with your profession: train to become a Cabin Crew for commercial aircraft.
Cabin crew members, also known as flight attendants or hosts, develop an essential job in the aviation world, given that they are the professionals that have permanent and direct contact with passengers and who ensure the safety of the flight.
This course is aimed at all those who want to work in the aeronautical field and on the ground side of any airport.
If managing airport operations is something you want to pursue, we will deliver the necessary training in ground operations to give assistance to flights. 
Aerodynamics Academy delivers first-class training, as our body of teachers and instructors in both theoretical and practical subjects, adhere to the highest of standards. Its modern facilities allow the student to train in state-of-the-art simulators, which are unique in Spain, and can perfectly recreate real-life scenarios in the cockpit.
Aerodynamics Academy is the largest aviation school in Spain.
If you are looking for a career with a promising future where you can join the workforce through different airlines, based in numerous airports (ranging from domestic to international), don't hesitate to come to Aerodynamics Academy.
Academic staff of the sector
At Aerodynamics Academy our academic staff are active professionals in their sector
Aerodynamics Academy is responsible for giving the best preparation to its students.
Many of our students and instructors are working for the world's leading airlines.
Aerodynamics Academy is an official examination center AUSTRO CONTROL
Aerodynamics Academy is certified by Austro Control to be an official Examination Center.
Give us your contact details and our Training Advisor will help you clarify any queries you may have.

Aerodynamics Academy is located in Málaga. Our main headquarters are in the region of Axarquía, most precisely in Vélez-Málaga (Málaga), where the pilot courses are delivered. Our strategic location, along with its exceptional climate, warrant unbeatable conditions for flight operations.
The courses of Cabin Crew, Aircraft Maintenance Technician and Airport Operations Technician take place in Málaga city and in Marbella.
Our training facilities are equipped with the latest available technologies aimed at aeronautical instruction.
The briefing rooms and large training areas house unparalleled, high-end simulators, which perfectly recreate real-life scenarios. This provides our students with the most sophisticated tools to optimise their flight skills in preparation for a successful career as a commercial pilot or as a member of the cabin crew
In Aerodynamics Academy there is an atmosphere of camaraderie and familiarity. The shared passion for flying is what unites teachers and students. Students that will become professionals in the aeronautical field and possibly turning into colleagues.
This environment, along with Costa del Sol's exceptional climate make for unbeatable conditions for flight operations.  
For all these reasons, our school is at the forefront of the aviation sector.
The best quality services at Aerodynamics Academy.
At Aerodynamics Academy we have a wide range of services, from the best private flights at the hands of our AOC and our pilots with years of experience, to offering the best maintenance for your aircraft with the possibility of making modifications. All this in our fully certified workshop and by the hand of our team of highly qualified mechanics.
INTERNATIONAL COMMERCIAL REACH
Aerodynamics Academy has a presence in different
countries throughout the world.

Airlines that trust our Training Center.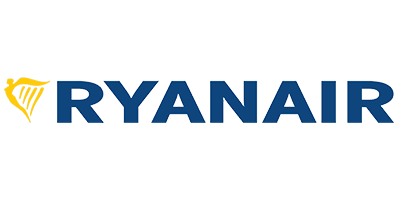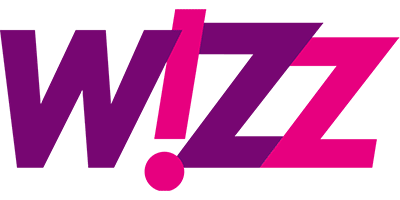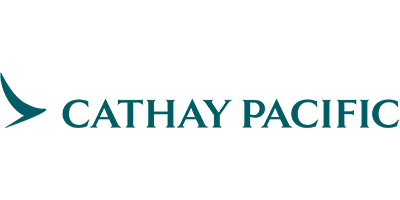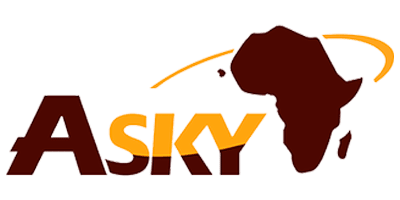 Aerodynamics Academy is fully Certified.
Aerodynamics Academy we are the best pilot school in Europe and this is demonstrated by all our different homologations
Part 145 - Organización de mantenimiento
Part 147 - Organización de mantenimiento
AOC - Certificado
Aprobación AESA Tripulación de Cabina
AESA ATO 226
ALSIM
CAMO
AESA ATO 314 Type Rating
AUSTRO CONTROL - Centro de Entrenamiento
CAA Centro de Entrenamiento
AESA- Formación Reconocida Piloto de Drones
A-320
ISO 14001
ISO 9001
ISO 27001
TCP
Give us your contact details and our Training Advisor will help you clarify any queries you may have.

Testimonials from our clients.
Estela Jiménez
20. Febrero, 2023.
He tenido el honor de poder prepararme con ellos para volar en un futuro, esperemos que cercano, y puedo decir que no me equivoqué al decidir hacerlo así. El trato es espectacular, te hacen sentir como en casa. Y la formación no se queda atrás: te dan bastante material de estudio y prácticas suficientes, por lo que puedes incluso sentir que estás más preparado de lo que pueda hacer falta para trabajar en este sector. Si estudias lo que te gusta y además lo haces en un entorno tan bueno como este, la probabilidad de que salga bien es mayor. Estoy muy contenta con la experiencia de estos meses y de haberla compartido con mis compañeros.
Paula Del Pino
19. Febrero, 2023.
Me llevo una experiencia increíble donde he aprendido mucho y he conocido gente maravillosa.Muy buen trato desde el principio. Muchas gracias por todo Aerodynamics!!
Maridiya Abu
18. Febrero, 2023.
Un centro de formación de Tripulantes de Cabina de 10! No he podido elegir mejor academia para mi formación. Tener a tu disposición instructores que actualmente son Tripulantes es una gran oportunidad! Y gracias a sus instalaciones me he sentido mucho más cerca del mundo del aviación. Han sido unos meses llenos de aprendizajes, motivaciones y buenos momentos! Gracias Aerodynamics Academy💙
Mark Luna
17. Febrero, 2023.
El mejor lugar para formarte como TCP. Muchas gracias a Miguel Ángel y a Susana. ❤️😘
Daniela Vázquez
17. Febrero, 2023.
Elegiría aerodynamics mil veces más si pudiera, ha sido una experiencia preciosa rodeada de gente maravillosa, el trato a los alumnos es increíble no podría haber elegido mejor academia
estefania parra antequera
17. Febrero, 2023.
Muy buena academia, trato desde primera hora muy cercano, todos los instructores excelentes, de por vida te seguirán y te apoyarán, te aconsejarán y te ayudarán en lo que necesites, las instalaciones son maravillosas. Por más alto que vueles, nunca olvides de donde despegaste 💙✈️
Cristina Anneveldt
17. Febrero, 2023.
Increíble el trato y la profesionalidad de esta academia sin duda una de mis mejores experiencias. Estoy muy contenta con los profesores y sobretodo con Miguel y Susana. Se lo recomiendo a todo el mundo, aquí podréis conseguir vuestros sueños🛩️💙
Maria Carmona Martínez
17. Febrero, 2023.
Una academia maravillosa con buenos profesores y unas excelentes instalaciones. De aquí también me llevo buenas amistades y recuerdos!