AERODYNAMICS ACADEMY
Flight School
Aeronautical Training Center Unique facilities in Europe

Aerodynamics Academy delivers first-class training, as our body of teachers and instructors in both theoretical and practical subjects, adhere to the highest of standards. Its modern facilities allow the student to train in state-of-the-art simulators, which are unique in Spain, and can perfectly recreate real-life scenarios in the cockpit.
Aerodynamics Academy is the largest aviation school in Spain.
If you are looking for a career with a promising future where you can join the workforce through different airlines, based in numerous airports (ranging from domestic to international), don't hesitate to come to Aerodynamics Academy.
Academic staff of the sector
At Aerodynamics Academy our academic staff are active professionals in their sector
Aerodynamics Academy is responsible for giving the best preparation to its students
Many of our students and instructors are working for the world's leading airlines.
Aerodynamics Academy is an official examination center AUSTRO CONTROL
Aerodynamics Academy is certified by Austro Control to be an official Examination Center.
Aerodynamics Academy offers a variety of training courses that cater for the most sought-after professions in the aviation field. In addition, the centre has been certified by AESA (Spanish Aviation Safety Agency) under the centre number E-ATO226, and is compliant with EASA (European Aviation Safety Agency) regulations:
ATPL Pilot Course
ATPL (Airline Transport Pilot Licence) course: training that enables the student to attain the necessary licence to work as a commercial EASA pilot. In obtaining it, the student can join the workforce as an Airline First Officer.
Integrated ATPL course: full-time training over the course of 16 months and 258 hours of flight, which allows the student to become a highly qualified pilot.
Modular ATPL course: completely flexible course, which can be structured as part-time or full-time, and enables the student to attain the commercial pilot licence in 18 months, with 280 hours of flight training.
Private Pilot Licence (PPL) course
With this licence you can fly single-engine planes for private or recreational use. This is the first step to becoming the holder of an ATPL (Airline Transport Pilot Licence) in the modular training option.
Cabin crew course TCP
A cabin crew or flight attendant is the person that has the most direct contact with passengers on a plane and ensures the safety of the flight. This course gives a complete theoretical training and includes the necessary practical parts to obtain the European cabin crew licence endorsed by EASA. 
Drone Pilot course
After this course, you can obtain AESA's Professional STS Drone Pilot licence and UAS Radio Operator licence, which will enable you to join a booming job market with an extensive scope. This programme includes a theoretical and a practical part, which will be carried out with professional high-end drones.
Aircraft Maintenance Technician (AMT) licence
Technicians are in charge of inspecting, overseeing, and performing aircraft maintenance to ensure they keep running smoothly. Within 2 years and 960 hours of practice, this course allows you to obtain an official certification granted by EASA, which entitles you to work for domestic and international airlines as an Aircraft Maintenance Technician.
Airport Operations Technician:
This course is aimed at those people who are interested in working in the aviation realm, but in ground operations. This course will give you the tools to become a great professional in the areas of management, coordination and supervision that take place in an airport

.
Aerodynamics Academy is an official EASA examination centre, which means that all assessments are carried out within our facilities.
Tell us your contact details and leave a message with your query.
Aerodynamics Academy is located in Málaga. Our main headquarters are in the region of Axarquía, most precisely in Vélez-Málaga (Málaga), where the pilot courses are delivered. Our strategic location, along with its exceptional climate, warrant unbeatable conditions for flight operations.
The courses of Cabin Crew, Aircraft Maintenance Technician and Airport Operations Technician take place in Málaga city and in Marbella.
Our training facilities are equipped with the latest available technologies aimed at aeronautical instruction.
The briefing rooms and large training areas house unparalleled, high-end simulators, which perfectly recreate real-life scenarios. This provides our students with the most sophisticated tools to optimise their flight skills in preparation for a successful career as a commercial pilot or as a member of the cabin crew
In Aerodynamics Academy there is an atmosphere of camaraderie and familiarity. The shared passion for flying is what unites teachers and students. Students that will become professionals in the aeronautical field and possibly turning into colleagues.
This environment, along with Costa del Sol's exceptional climate make for unbeatable conditions for flight operations.  
For all these reasons, our school is at the forefront of the aviation sector.
The best quality services at Aerodynamics Academy.
At Aerodynamics Academy we have a wide range of services, from the best private flights at the hands of our AOC and our pilots with years of experience, to offering the best maintenance for your aircraft with the possibility of making modifications. All this in our fully certified workshop and by the hand of our team of highly qualified mechanics.
INTERNATIONAL COMMERCIAL REACH
Aerodynamics Academy has a presence in different
countries throughout the world.

Airlines that trust our Training Center.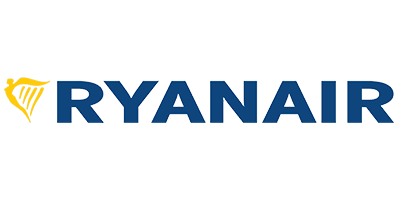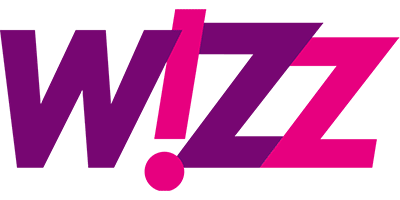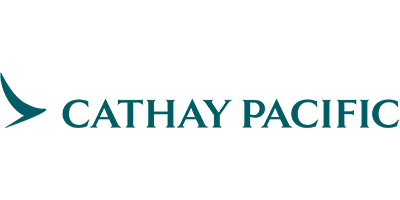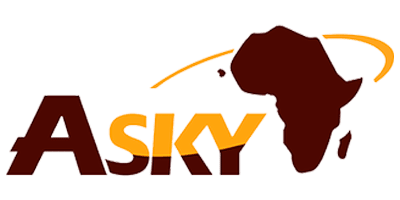 Aerodynamics Academy is fully Certified.
Aerodynamics Academy we are the best pilot school in Europe and this is demonstrated by all our different homologations
Part 145 - Organización de mantenimiento
Part 147 - Organización de mantenimiento
AOC - Certificado
Aprobación AESA Tripulación de Cabina
AESA ATO 226
ALSIM
CAMO
AESA ATO 314 Type Rating
AUSTRO CONTROL - Centro de Entrenamiento
CAA Centro de Entrenamiento
AESA- Formación Reconocida Piloto de Drones
A-320
ISO 14001
ISO 9001
ISO 27001
TCP
Tell us your contact details and leave a message with your query.

Testimonials from our clients.
Álvaro AC
14. Mayo, 2022.
Nos han encantado las instalaciones y lo agradable que es el personal.
Magali Guaglianone Silva
14. Mayo, 2022.
Si estás buscando un sitio para cumplir tu sueño de entrar en el mundo de la aviación, este es el indicado. Instalaciones que no puedes encontrar en otro lado, profesores por vocación y un entorno familiar. Volvería a elegirlos sin duda! ✈️
carmen ruiz ruiz
25. Abril, 2022.
Buenísima experiencia, las instalaciones son increíbles y muy buenos instructores. Muy buen ambiente entre compañeros.
Oswin Gg
22. Abril, 2022.
En lo personal mi experiencia durante el curso estuve muy cómodo y agradecido con Miguel Ángel y con Aerodynamics, la formación es exactamente y cuentan con muchos recursos para la formación de tripulante de cabina
Rocio Garrido Aranda
21. Abril, 2022.
Las mejores instalaciones. Me saqué el curso y súper contenta con todo y encontré trabajo muy rápido. Muy buenos profesores y una gran experiencia con mis compañeros. Sin duda la mejor escuela aeronáutica.
Cynthia Ortega
21. Abril, 2022.
Tuve entrevistas en otras Academias, y el trato desde el primer día con el Instructor Miguel hizo que eligiera AERODYNAMICS!! Sin duda no me equivoqué en quedarme para poder crecer en todos los ámbitos!! Al dia de hoy sigo luchando para sacármelo la Licencia y por supuesto Miguel alado siempre apoyándome en todo!! Gracias a los Profesores por su buena predisposición y a los Compañeros por la buena onda y hacer que esta experiencia fuera inolvidable!!